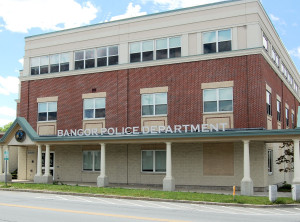 Please click here for a PDF version of this page
PROJECT DESCRIPTION:
After receiving the necessary funding and permitting, this three-story, 42,000 square foot building project was underway. This public safety facility houses office facilities for employees, an evidence lab, records center; fitness center, firearms practice range, emergency operations center, and a 911 call center for the City of Bangor. To allow for future expansion, it was designed for the addition of a fourth floor.
VALUE: $14M
PROJECT LOCATION:
Bangor, Maine
SERVICES PROVIDED:
The concrete foundation system for this structure was complex since it was to be constructed over non-compacted and contaminated materials. Given this design constraint, two-way slab supported by interi
or and exterior grade beams were designed to span multiple pile cap groups. The contaminated materials were encapsulated with a heavy vapor barrier and a complex passive venting system was installed to ensure that
the indoor air quality was not compromised.
SIZE: 42,000 SF
CLIENTS:
City of Bangor, Maine
Nickerson & O'Day, Inc.
ROLE:
While an Associate with another firm, Ronald W. Rideout, PE, led two detailers and one engineer while coordinating with the architectural job captain and mechanical engineer. The project was delivered by the design-bid-build delivery method, and change orders relating to the foundation and shell were kept to a minimum.